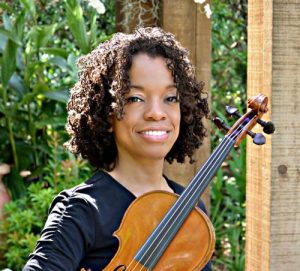 Certified Music Teacher, Wake County Public Schools
B.S., Marketing, A&T State University
B.M. & Master of Music, East Carolina
Tonya N. Suggs is an Orchestra teacher in the Wake County Public School System. Mrs. Suggs has a B.A in Business Administration and a Masters in Music Education with a concentration in Suzuki String Pedagogy from East Carolina University.
Ms. Suggs is a member of the North Carolina Music Educators Association and American String Teachers Association. Throughout her career, she has served as a string coach for the Raleigh Children's Orchestra in Raleigh, NC, and the artistic director and conductor for a non-profit music organization.
She is an active member of the Durham Symphony, and has performed with the Raleigh Symphony and Carolina Cool Jazz Orchestra. Ms. Suggs is excited to serve as the Adagio String Ensemble Conductor and Artistic Director of the Wake Forest Community Youth Orchestra.