Our 501 (c) 3 non-profit organization was founded upon the ideal that all children regardless of race, ethnicity, religion, socioeconomic status, or gender deserve the opportunity to participate in an affordable comprehensive orchestral training program within their community. A participant will never be turned away for lack of an instrument or inability to pay.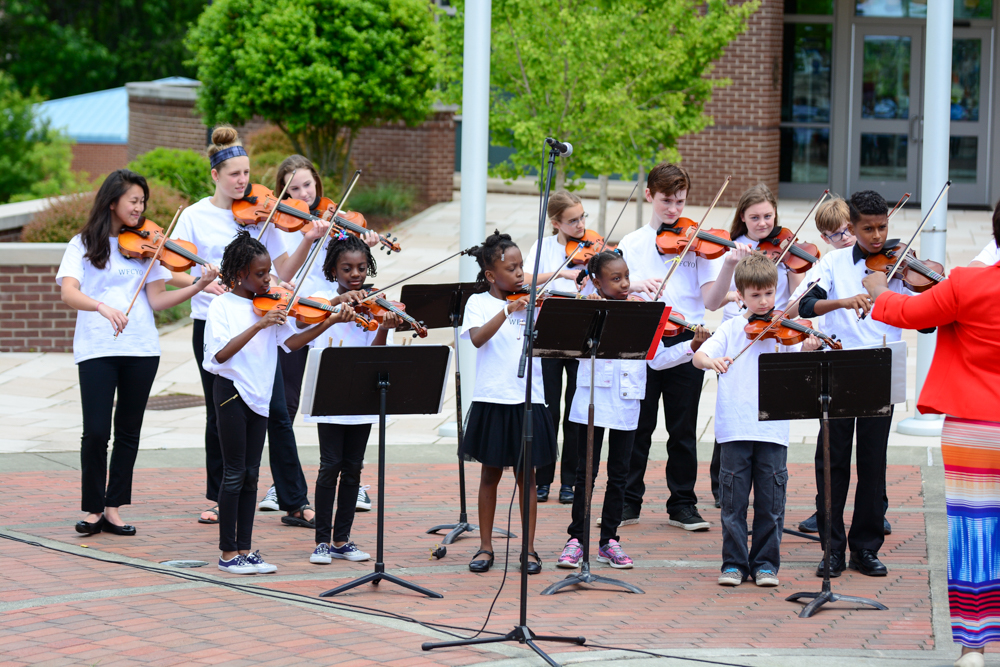 Our mission is to serve families living in North Carolina communities where access to orchestral instruction is limited or does not exist. We will achieve our mission by providing expert orchestral instruction and access to instruments to families in the communities that we serve.  
OUR VISION
Our vision is to serve as the epicenter for investment, engagement, collaboration, and partnership within our communities. We will make a positive difference in the lives of those we serve by creating a pathway for our students to successfully matriculate from our program to institutions of higher learning and beyond. 
Extraordinary Experiences