Partnering to Provide String Music Education to all youth
Partnering to Provide String Music Education to all youth
Congratulations to Victoria J. (6th grade) and Henry M. (5th grade), who participated in the Jr. Eastern Regional All-State Orchestra on May 6th. Students auditioned and participated and performed with students in grades 5-8 from other cities in the eastern part of North Carolina.
Here are the dates for Spring 2024 at Wake Forest Baptist Church
107 South Avenue, Wake Forest, NC 27587
WFCYO Momentum Quartet students playing at the Wake Forest Senior Expo at the Wake Forest Renaissance Center.
Congratulations to two WFCYO students Caron and Trinity who recently auditioned and were selected to be in the 2023 Eastern Regional Senior All-State Orchestra.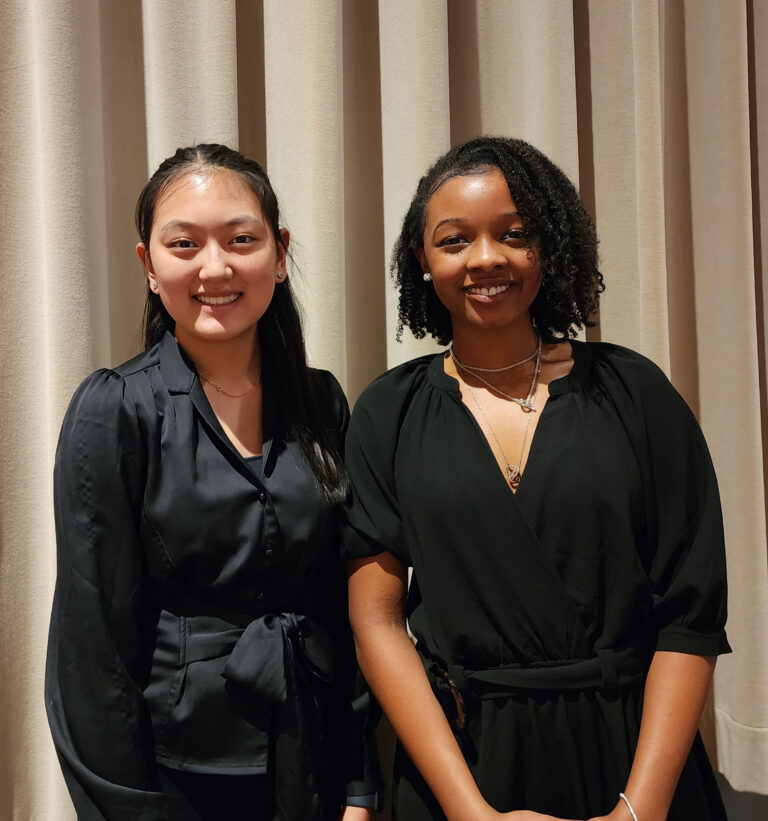 They performed on February 26th at East Carolina University in Greenville, NC. WFCYO congratulates your courage and hard work! Continue to shine in all you do!
C

ongratulations

 to WFCYO student Victoria Juel Jin who recently auditioned and was selected to be in the 2023 Junior Eastern Regional All-State Orchestra. These students will attend and perform in a clinic and concert with a guest conductor on Saturday, May 6, 2023 at White Oak High School,

1001 Piney Green Rd., Jacksonville, NC

.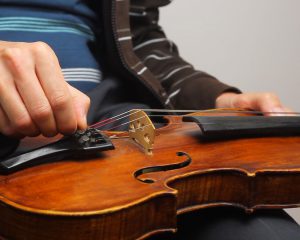 Most options will take no more than 1 hour of your time per semester.
Wake Forest Elementary
Enrolling Through September 1st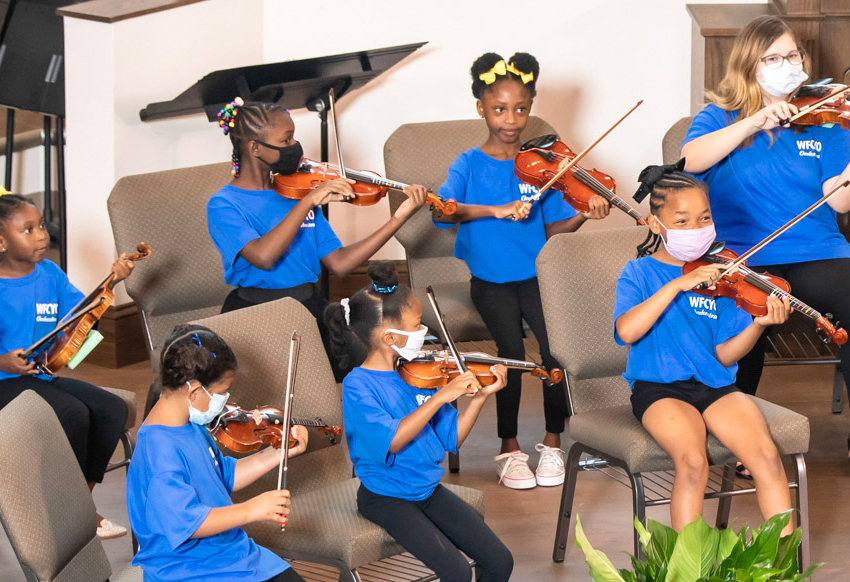 * Beginner Guitar and Keyboard Class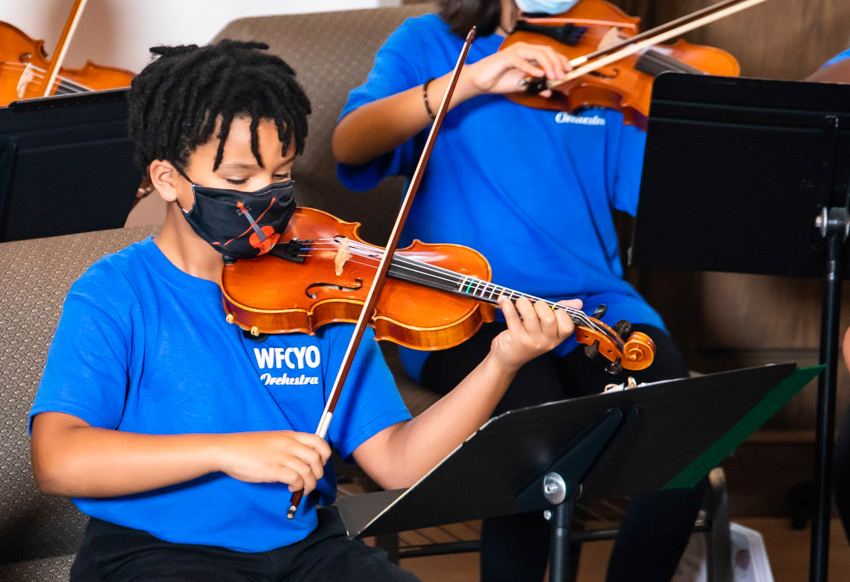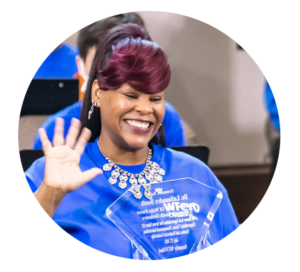 New! East Wake Academy Orchestra Program
WFCYO WINTER 2022 Concert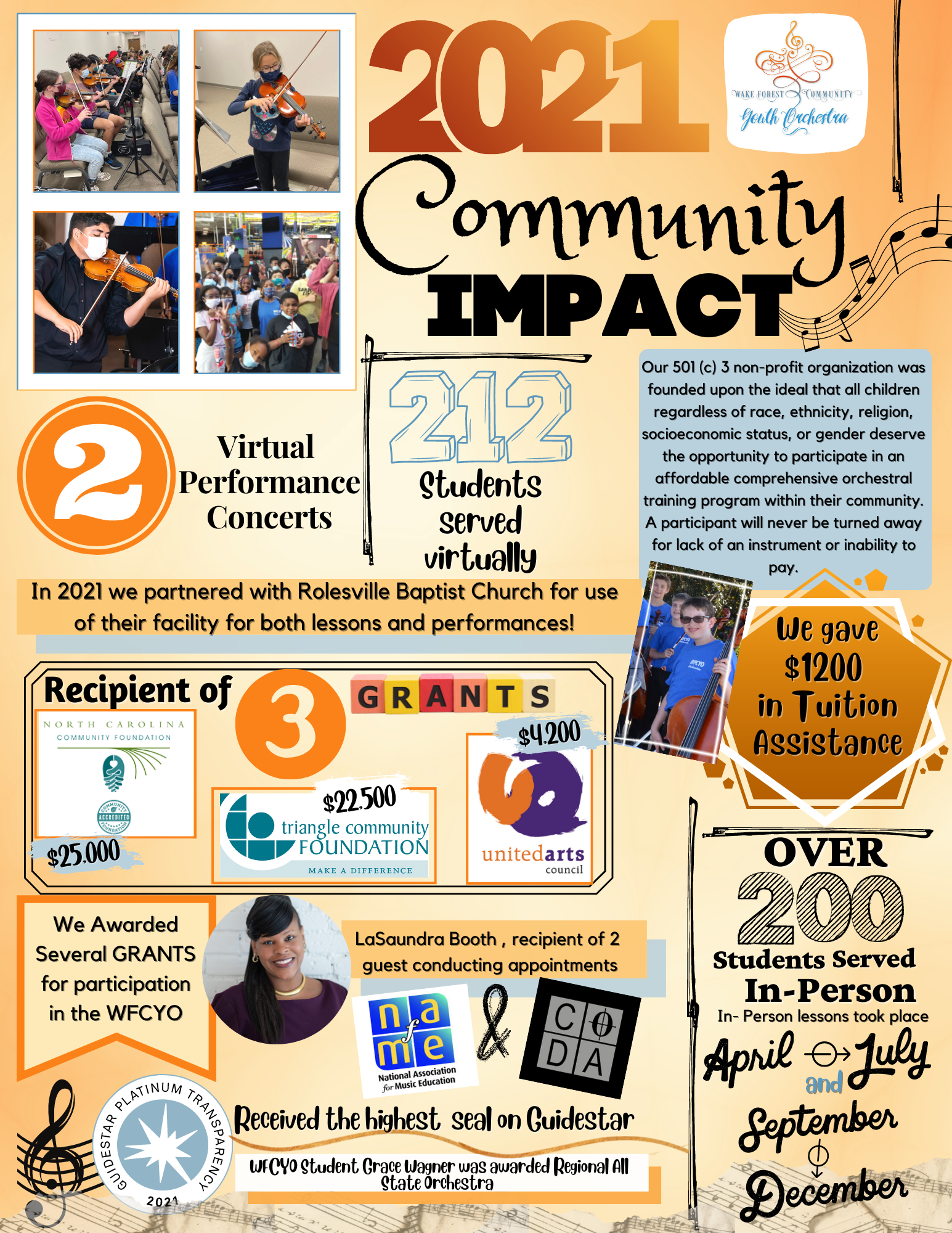 Because of your support, the Wake Forest Community Youth Orchestra can offer the youth in our communities string music through hybrid and in-person instruction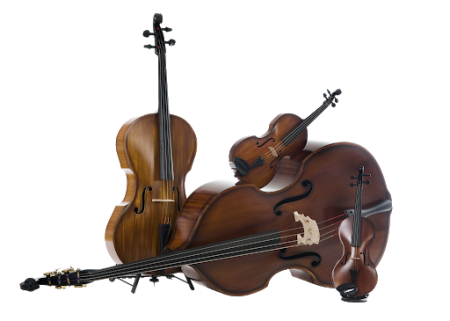 Dr. Booth, Ms. Suggs and all of the folks at WFCYO show a tremendous energy, love and patience with all of the kids, encouraging and nurturing them as they grow in their studies. It's truly a privilege for us to be associated with such a caring organization that emphasizes what's so wonderful about musical arts and what it does to educate and enrich our children!

The Bailey Family
We teach participants to
embrace their creativity, to
celebrate their role within
the ensemble, as well as 21st century skills to prepare students to function in a global economy.
Effective leadership is key to organizational success. There is not another orchestra similar in style to WFCYO. We are more than leaders….we are visionaries and trailblazers who leave a path for others
to follow.
We inspire participants
to reach for greater
in every area of their lives.
Congratulations !
Ayden Shelton for composing Orchestra Electronic Dance Music for WFCYO's Summer Concert!
Congratulations !
Congratulations Anna, Aryanna, Henry, and Sabra for playing in their first quartet!
Congratulations !
Congratulations Grace for making Senior Regional All-State Orchestra!
Congratulations !
Congratulation Tristen on making the cello section for the National Youth Orchestra of the United States of America! "WFCYO will make a positive difference in the lives of those we serve by creating a pathway for our students to successfully matriculate from our program to institutions of higher learning and beyond. " Work with members in your community & make a difference
Wake Forest Community Youth Orchestra is passionately committed to provide access to String Programs for Pre-K through 12th grade students. Find out how you can contribute to the future of someone in need through donations of time. All high school volunteers can earn weekly service hour credits.
For more information contact Ms. Booth.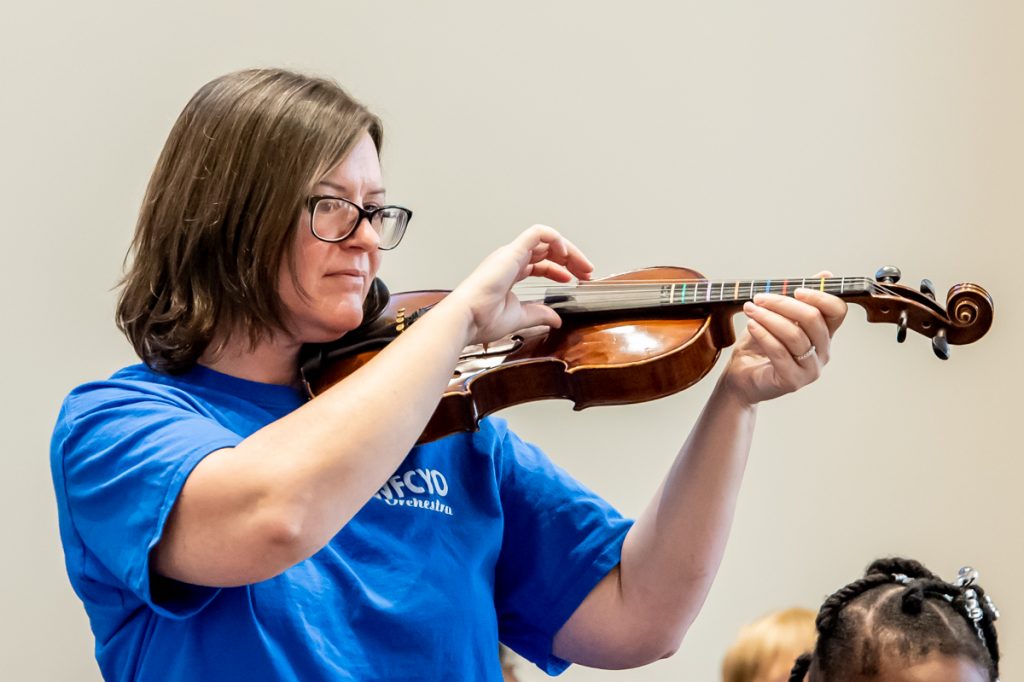 All events that require people to gather have been cancelled due to the ongoing concern associated with the COVID-19 pandemic, we place the safety of our students and children first!
Fall semester enrollment for our virtual classes is open now through September 10th, 2020

Virtual Winter Concert December 15th. Stay tuned for more information.
WFCYO's mission is to serve families living in North Carolina communities where access to orchestral instruction is limited or does not exist. We will achieve our mission by providing expert orchestral instruction and access to instruments to families in the communities that we serve.