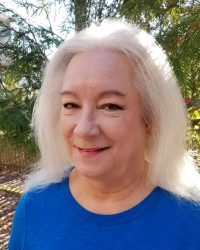 Ardene Shafer earned a degree in music education from Oklahoma State University and a Master of Arts degree from Concordia University in River Forest, IL. She has taught music programs in public schools in Oklahoma, Texas, Illinois, North Carolina, and Maryland for more than 30 years. In addition to her public school teaching experience, she has taught in private schools in Illinois and North Carolina. She has also taught dozens of private students in various states in which she has lived during the past 30 years. She is currently working for the Wake Forest Community Youth Orchestra to teach students in Zebulon and Rolesville.
She has held memberships in small orchestras in Illinois, Maryland and North Carolina and was a founding member of the Prince George's Quartet in Maryland. During the summer months in North Carolina Ms. Shafer has participated in the Masterworks Reading Orchestra in Durham, NC.
Ms. Shafer is retired from public school teaching but continues to be active with private students, the Wake Forest Youth Orchestra program, and private teaching in Fuquay-Varina. She also performs with small groups in the area and has previously been a member of the Chapel Hill Philharmonia, the Meredith Sinfonia and the Lee County Community Orchestra.